CLEANWRAP Safety Advisory Board
CLEANWRAP Safety Advisory Board
CLEANWRAP Safety Advisory Board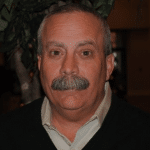 Richard Beemer
Richard is an experienced and qualified safety and risk management professional with a proven track record of success in managing and overseeing safety programs for large general contractors, construction staffing companies, and many industrial subcontractors. Mr. Beemer has also held positions such as National Safety Director, Safety/Human Resources Director, and Site Safety Manager.
Most of his time is spent conducting safety culture assessments, high-performance safety seminars, implementing behavior-based safety systems, and providing management consulting on culture change for safety excellence. He is currently the Major Account Safety Manager for CLP Resources, Inc. – a Skilled Trades Staffing Company headquartered in Reno, NV. He and his wife Debbie have 5 sons, and their family loves Rodeo.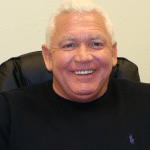 Frank Diesi
Frank is a safety professional with over 16 years of experience; he is well-rounded with understanding at every level of his profession. He is actively involved in promoting the health and safety profession through education and by personal example and knowledge. He has an amazing ability to teach core safety principles and recognize unsafe job site conditions and protocols which need updating.
Companies looking to update their safety documents and evaluate outdated safety protocols rely on Frank for his expertise to strengthen their safety programs and systems. Frank has extensive safety training and holds designations of: OSHA 500 Trainer, OSHA regulation 1910 and 1926, and First Aid/CPR Instructor. Frank currently lives in Louisiana. He is a personal trainer and certified Zumba instructor so feel free to stop anytime to his gym and work up a sweat in one of his classes.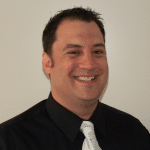 Jesse J. Meldrum CHST, OHST, STS, EMR
Jesse is a Safety Engineer Technologist for URS Federal Services located at the U.S. Army Tooele Chemical Demilitarization Facility (TOCDF) located in Stockton, Utah. With URS, he has assisted in the successful completion of destroying the largest stockpile of military chemical weapons in the US. While working through this campaign the safety culture on site was able to successfully surpass 12 million man-hours without a lost time work injury and maintain a Voluntary Protection Program (VPP) Star status with OSHA.
Jesse is also a Safety Instructor with Intermountain Technical Solutions, Inc. in Tooele, Utah. Where he specializes in the construction industry as well as hazardous chemical operations and emergency response safety classes. He has been working in the Safety Industry for the past 10 years and is currently certified as a Construction Health and Safety Technologist (CHST), Occupational Health and Safety Technologist (OHST), Safety Trained Supervisor (STS), Hazardous Materials Weapons of Mass Destruction Chemical Biological, Radiological– Response Operations, and Emergency Medical Responder (EMR). Jesse has a passion for life for his son Parker. He has especially enjoyed being a coach to Parker's baseball team for the past 4 years with a 2010 Super League Championship!
Jeff Stachowiak
Currently, Jeff is the National Safety Training Director for Sunbelt Rentals. Jeff was the National Safety Director and Director of Access Safety Training for Sunbelt from 2000 to 2008. Before Sunbelt, Jeff was Director of Marketing and Safety for BPS Equipment Rental and Sales for 9 years handling workers comp, auto, and liability claims and producing all the advertising and marketing materials for the company. Jeff started in the rental business in 1986 with Florida Contractor Rentals and Sales in Fort Myers, Florida which took over Saf-T-Green Scaffolding in 1991.
Mr. Stachowiak is an executive board member and vice president of the Scaffold Industry Association and is a member of the ANSI A92 committee for Aerial Work Platforms and the UL Fabricated Scaffold Planks and Stages committee. Mr. Stachowiak specializes in aerial lift safety, forklift safety, and scaffold safety as well as OSHA regulations and OSHA citations. Jeff has written articles for American Rental Assoc. Magazine, Occupational Hazards magazine, Access International magazine, Equipment World magazine, Lift Equipment magazine, the SIA newsletter, and Lift and Access. Jeff lives with his wife and two daughters in Jacksonville, Florida.
At CLEANWRAP Interior Protection, people are our most important asset. It is our strongest desire that everyone goes home safe and healthy every day. The company safety and health program have complete and total management support from every level. We make every effort to ensure the safety of our employees at all our facilities and on every project.
The responsibility for safety lies with every employee – from the President to the newest installer. Safety is a cooperative effort of all employees. Every employee has the responsibility and right to identify and eliminate hazards in the workplace.
Our Belief
We belief that any safety program must have total employee involvement. Therefore, the CLEANWRAP Interior Protection safety program has management's highest priority, support, and participation.
We strongly believe that production is not so urgent that we cannot take time to do our work safely. Employees have the right to stop work if safety is in question. Every member of CLEANWRAP Interior Protection – including Corporate Officers, Management, Sales & Estimating, and Installation Crew – is safety trained by a qualified 3rd-party organization. These certifications include: OSHA 10 or 30, Fall Protection, Lift Operator, and Lockout/Tagout. In addition, our Installation Crews hold ToolBox talks and Safety Meetings before every work shift – without exception.
Contact CLEANWRAP Interior Protection by calling 888-597-3334 or sending an email to [email protected] – or reach out to us on Facebook and let us show you how our interior protection expertise can work for you on your next re-roofing or construction project. Also read more about the cost of interior protection.